Announcements
Subscribe to posts
LUNCH WILL BE SERVED TO ALL VOLUNTEERS 
PLEASE use sign-up sheet on bulletin board by mailboxes  or call Marie at 203-312-8285 to confirm your participation
Head over to our
CKCP Website
 now to print out your Summer 2019 registration Forms, or stop by the office.  Camp is 8-weeks starting June 24th and ending August 16th.  You can enroll for the season, weekly or daily.  Phil is hard at work finalizing the calendar and it will be posted on our website as soon as it's complete.  We'll also be in our new space at the Clubhouse this summer, which is very exciting.  Register early and avoid the rush!
We are saddened to hear that a former resident of the Knolls passed away recently.  Don served on the Knolls Board, and was a past President who had many friends here. 
Link to his Obituary
.
MARCH 14, 1926 – JANUARY 29, 2019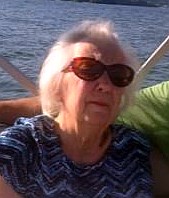 Theresa Fagan Stroh, a longtime New Fairfield resident, died peacefully on Tuesday, January 29, 2019 of natural causes. Terry was the widow of Francis Stroh, who predeceased her in 2003. Terry was born in Taunton, MA, the daughter of William and Laura Fagan. She and Frank moved from Yonkers, NY, to New Fairfield in 1972, where they enjoyed entertaining family and friends, particularly during the summer months spending time on Candlewood Lake and Candlewood Knolls.
She is survived by her children John Stroh (Sheila) of Bethel, CT, Richard Stroh (Katy) of New Fairfield, CT, James (Barbara) Stroh, New Fairfield, CT, and Joanne Colombo (Frank) of Mt. Vernon, NY. She leaves 10 beloved grandchildren and 3 great grandchildren. Terry is also survived by family in Taunton, MA including her sisters Margaret Courcy and Catherine McDermott and her brother Richard Fagan (Ellen) of Dryden, NY, and several nieces and nephews.
The family wishes to thank Regional Hospice of Western CT and her caregiver, Tina, for the kind care she received in the last years of her life.
Mass of Christian Burial will be held Saturday, February 9, 2019 at St. Edward the Confessor Church, 21 Brush Hill Rd., New Fairfield at 10:30 am. Interment will be at Mountain View Cemetery, Rte. 37, New Fairfield, CT.
Contributions may be made to Regional Hospice of Western CT, 30 Milestone Rd., Danbury, CT 06810 in memory of Terry.
To light a candle or leave an online condolence please visit www.thegreenfuneralhome.com.  
We are sad to announce the passing of Florence Iavarone's Father, Frank Raio, who died peacefully at home, surrounded by his loving family on Wednesday, January 16, 2019. "Pop" as he was affectionately known was 90 years of age and had been a part of the Candlewood Knolls Community for 32 years. The Community made him an honorary member for all his hard work on the ball field and other Knolls improvements. He was always there to lend a helping hand for anything that had to be done. He spent most of his weekends not only enjoying the activities with his family but by also participating in helping to put on community events. He took great pleasure in taking his grandchildren for golf cart rides but he never really got too far as he stopped to speak with all of his friends along the way. He particularly enjoyed the picnic which was the highlight of the summer and he would guard the "Keg of Beer" for all of the cooks. Pop had a kind word for everyone that he met and he was truly loved by his grandchildren, their friends and their children. The enthusiasm that he showed for the picnic was infectious and is something that lives on with his entire family.
"Pop" is survived by his daughter Florence, her husband John, his son Joseph, his wife, Angela, his grandchildren , Danielle, her husband Gregg, Michele, her fiancé, Frank, Frankie, his wife Tiffany, Chrissy, her husband Tom, Angela Mary and 6 great grandchildren. 
Funeral Arrangements are as follows:
Krauss Funeral Home- Tel. No. 516-353-2080
1097 Hempstead Turnpike, Franklin Square, New York 11010
Thursday- January 17,2019
Saturday,  January 19,2019
6605 79th Place, Middle Village, New York 11379
William (Bill) Michael Hyland passed away the morning of January 6th, 2019 a month shy of his 89th birthday.
Born and raised in Brooklyn, NY, Bill graduated from St. Michael's Diocesan High School in 1948 and went on to earn both a bachelor's degree in accounting and a law degree from Fordham University. He was an early pioneer in sports television broadcasting and he enjoyed a successful career spanning more than four decades at Globecast and its predecessor companies before retiring from his position as Senior Vice President for Business Affairs in 1998.
A lifelong parishioner of St. Ephrem's Church, Bill received his elementary school education at the parish school and, later, as an adult, served as a founding member of the St. Ephrem's Parish Council and its Finance Committee. For many years he administered Holy Communion as a Eucharistic Minister and he also volunteered his time as a member of the parish's Christian Awareness Program.
For forty-six years, Bill served as treasurer of the St. Michael's Alumni Association. In recognition of his many years of service and support for its charitable activities, Bill was inducted into the St Francis Xavier Society in 1989 and into the Society of St. Michael in 2002. In 2008 he was chosen as St. Michael's Alumni Association's Honoree of the Year.
Bill married Ruby Marie Blundell in 1955 and together they raised five children.  The family spent summers at their cabin in Candlewood Knolls, Connecticut. The Knolls was a favorite place for Bill. He made many very close friends there - friendships that endured for more than fifty years. Over the years, Bill and Ruby enjoyed the social life of the community - they chaired dinner dances, organized trips to Saratoga Race Course, and hosted more than a few impromptu Irish coffee parties. In later years Bill enjoyed relaxing on the porch reading a book or the Sunday paper or just watching softball games from his centerfield "catbird's seat". The Family Picnic was always a favorite event - Bill enjoyed the company of his extended family on this day. The enthusiasm he showed for this family get-together was infectious and is a sentiment that lives on with his grandchildren who consider this day as their "most favorite day of the year ".
Bill had a broad smile and a quick wit, a keen intellect, a high moral ethic, a strong sense of duty, and a willingness to make many personal sacrifices to benefit his family and friends. Bill possessed an unshakable faith in his God and served as a shining example for others to follow.
Bill is survived by his beloved wife Ruby, their five children and their spouses Bill (Sue) Hyland, Jr., Kathleen (Brian) Shanahan, Rich Hyland, Jim (Lucille) Hyland, Marybeth (Norrie) Manson; eleven grandchildren (Joe, Mike, Tim, Brian, Patrick, Marika, Justin, Katie, Julie, Daniel, and Kevin), four great-grandchildren (Brandon, Avery, Tommy and Emma), his sister Mary, his granddaughters-in-law (Nicole and Gina), and his many nieces and nephews. He is predeceased by his parents John and Mary, his brother Jack and his sister-in-law Maureen, his sisters-in-law and brothers-in-law Jeanette and George Guthinger, and Annie and Walter Juckiewicz.
Visitation hours are Wednesday, January 9th, from 7 to 9 PM and Thursday, January 10th from 2 to 5 PM and from 7 to 9 PM at McLaughlin and Sons Funeral Home, 9620 Third Avenue, Brooklyn, NY. A Mass of Christian Burial will be held on Friday, January 11th at 11:30 AM at St. Ephrem's RC Church, 929 Bay Ridge Parkway, Brooklyn, NY.
In lieu of flowers, donations may be made in Bill's memory to the St. Michael's Alumni Association, c/o Xaverian High School, 7100 Shore Road, Brooklyn, NY 11209 or to a charity of your choice.
It comes with deep sadness that our beloved Cynthia Ann 
Greenfield left her loving family on Tuesday, December 18th, 
2018 in Wilmington, North Carolina. 
Cynthia was born 
December 23 rd , 1939 in New York City to the late Anne and 
Anson Shevlin. Cynthia moved to Vermont with her husband 
and founded one of the most famous ski areas in the northeast, 
Glen Ellen. She then moved to Manhattan and worked for years 
for Skadden, Arps law firm. Cynthia and Paul retired to 
Wilmington, NC to enjoy a warmer climate. Cynthia was a 
longtime resident at the Knolls spanning over 4 decades of 
spectacular summers with her parents, her children and her 
grandchildren. All three generations attended the children's 
camp of which Cynthia was the director for many years. Cynthia 
also acted as the entertainment director while her husband 
Paul was acting President.
She took great pride and love of her community and always 
spoke fondly of her memories.  
Cynthia is survived by her husband Paul, sister Patricia, brother 
Kevin, daughters Tracie and Dawn, step children Nancy and 
Michael, grandchildren Alixandre, Zachary, Christopher, Sophia,
Dylan, Lia, Mia, Jade and also a great grandson Elliott.
Cynthia will be sadly missed and there will be a huge void in the 
lives that she touched. We love you always and forever.
January 12, 2019 Candlewood Knolls Community Inc
PROXY
(Google Chrome works best for printing).
Robert Dennis "Brud" Dugan Sr. entered into eternal peace surrounded by his loving family on Monday, September 17, 2018. Brud was born on September 29, 1926 in Yonkers, NY to the late Eugene and Sarah (Kelly) Dugan. He received his education in Yonkers schools. At the age of 17 he enlisted in the U.S. Navy, serving on the USS Amsterdam in the Pacific Ocean theatre during WWII. After proudly serving his country he returned to Yonkers and in 1948 married C. Theresa Romano. Brud joined the Yonkers Fire Department in 1954 and retired in 1981. In 1969, he moved to New Fairfield, CT. Upon his retirement from the YFD, Brud began a successful career in real estate.  Brud became a widower in 1980 after losing his loving wife Terry to cancer. In 1983, he was blessed to begin a new love story with his devoted wife Carol (Beland) Banning who survives him. 
Also left to cherish his memory, are his children, Robert D. Dugan Jr., Heather Carswell, Scott and Glenn Banning. A beloved Pop-Pop, he will be missed by his 20 grandchildren,16 great grandchildren, and 4 great great grandchildren. His brother and sister-in-law Joseph and Patricia Dugan and sister Mary Fernandes, brother and sister-in-law Robert and Beverly Pietrzkiewicz, many nieces, nephews, cousins, and his constant and most loyal companion, Lucky.  Brud was predeceased by his daughter Diane T. Dugan, grandson William M. Barnaby Jr. and brothers, Eugene, Thomas, John, Lawrence, and Raymond, Dugan. 
An avid golfer, Brud and Carol spent their winters in Florida. His strong work ethic, mechanical genius, and willingness to share his gift of fixing anything, made him the go to man for many.  Brud was always quick with a joke and with his wit, humor and Irish charm he would captivate any and all with grand stories of his adventures. His family will treasure the time spent celebrating all of life's milestones with him and will continue to live by the example he set for us. He was a devout man, who lived his life loving God, country, and family.
A Visitation will be held at Green Funeral Home, 57 Main Street, Danbury on Sunday, September 23rd from 2:00 – 5:00 PM and a Mass of Christian Burial will be held on Monday, September 24th at St. Edward the Confessor Church, 21 Brush Hollow Road, New Fairfield at 10:00 AM
In lieu of flowers memorial contributions may be sent to St. Edward the Confessor church, 21 Brush Hill Road, New Fairfield, CT  06812.